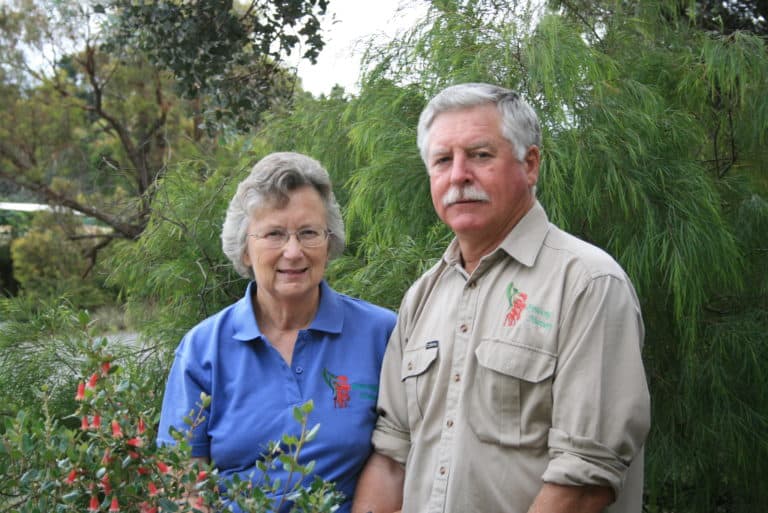 Bywong Nursery is located 30kms north east of Canberra, near the old gold mining settlement of Bywong.
Peter and Jennifer Ollerenshaw started the nursery in 1984 growing a mixture of Australian and exotic plants, depending on customer demand. We specialized in propagating plants by cuttings which were mostly sold to the trade as tube stock (liners) in 42mm square pots.
In 1989, in order to supply "new" plants to our customers we decided to try developing our own. We were mostly interested in Australian native plants and as very little development work had been carried out on them, this looked like an opportunity to breed some new varieities. The cultivars on this web site are the result of this work. Plant breeding is a slow and costly business so in order to recoup our expenses many of these plants are protected by Plant Breeders Rights.
From 2017 we have stopped wholesale production and now concentrate on Australian plant development. We breed and select new varieties of Australian plants and then send them to propagation nurseries to be bulked up. Tube stock from these propagators go to wholesale grower nurseries around Australia. They then ship plants to retail nurseries, garden centres and "big box" stores. Consequently we do not necessarily know where our plants are available. If you are looking for a particular variety we recommend that you visit your local garden centre and ask if they can source the plants for you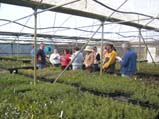 Horticulture students on a recent visit to our nursery